Soaring Crane Qigong
The form that lead the modern day resurgence of qigong. DVDs and book featuring Zhao Jin-Xiang - the Grand Master of the form.
Soaring Crane Qigong Kit
$90
This includes the book, videos and the CD audio.   The best way to get started and you save some money!
The Paypal buttons allow quick checkout and include shipping charges.  The [Order] button allows for orders with our shopping cart (if you are ordering multiple items).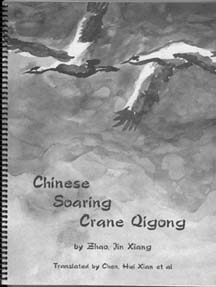 Soaring Crane Qigong Book
$25
Chinese Soaring Crane Qigong by Zhao Jin-Xiang translated by Chen Hui-Xian, Pan Rui and others Contains: Five routines Standing Meditation Remedy Routines Crane Walking Steps Questions and Answers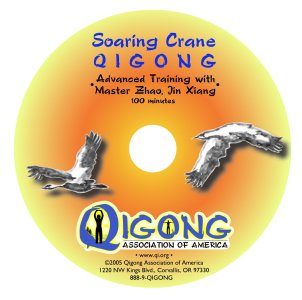 Soaring Crane Qigong Video - DVD
$60
A two-DVD set taped in China by Zhao Jin-Xiang and others. They include all the routines described in the book. These are training videos, professionally done in English with graphics to aid in illustrating the steps. The first DVD is 100 minutes. It contains the Five Routines explained one at a time followed by the whole form, which works great as a practice DVD. The second DVD contains Standing Meditation, Crane Walking Steps and eight Remedy Routines and is also 100 minutes.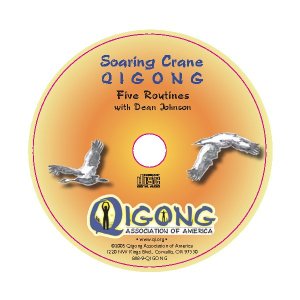 Soaring Crane Qigong Audio - CD
$15
The Five Routines - 30 minutes.  Meant to help pace you while doing the form.
Downloads
Books for immediate download. You can view them on your computer or print them out on your printer. They are all in the Adobe PDF format. You will need the Adobe PDF Reader on your computer - it is a free program available from Adobe.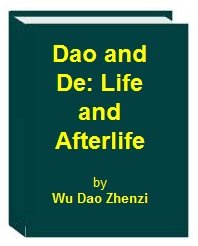 Dao and De: Life and Afterlife
$19.95
Insights of an advanced qigong practitioner.
Click here for sample text.